Finhabits wants your clients and their employees to grow together. We combine an affordable 401k retirement savings plan with a financial wellness platform that helps both your business and your employees prosper.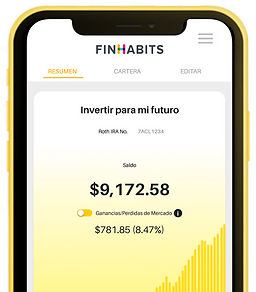 What do your clients get?
If eligible, their businesses can apply for tax credits to cover:

Up to 100% of administrative costs of establishing the plan**

Up to $1,000 of matched contributions per employee per year

Plus… the same employee benefits, including contribution limits up to 3X higher than IRAs

** Source: SECURE Act 2.0
What do their employees get?
A retirement savings plan with investment advice, plus:

Financial education and habit-building tools

Mobile app available in English and Spanish

Phone and virtual support

Additional investment options

Online financial coaching
Referral program benefits

Dedicated relationship manager

Personalized client portal

Launch plan promotional materials

Resource center to boost employee participation

No administrative headaches
Join the Finhabits Partner Program
We invite selected professionals, including accountants, and tax and payroll experts, to join our referral partner program. This program enables you to provide Finhabits' innovative financial wellness products to your clients and assist them in maximizing tax credits and incentives, while adding a new revenue stream to your own practice.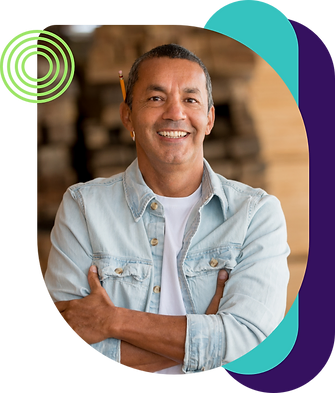 A smart solution that you &
your employees can trust

Plan administration 3(16), record keeping, fiduciary oversight, and investment management 3(38) are included in our plans.

Designed to automatically pass most nondiscrimination tests required by the IRS.

Finhabits has different 401k match options to help incentivize your employees to contribute to their plan.

Help your employees save efficiently for retirement with low-cost target date funds.

Our platform helps your employees gain control of their finances so they can thrive at work.

Employees can download our bilingual app to access educational tools and monitor their account.
Finhabits is a B-certified corporation that has served over 80 thousand clients in the United States since 2015.
Frequently asked questions
Who can join the Finhabits Partner Program?
Selected professionals, including accountants, bookkeepers, and tax and payroll experts, can apply to our partner program.
How do I sign up for the Finhabits Partner Program?
It's easy! To apply for the Finhabits Partner Program just fill out the form on this Website or call us to request more information at 1-800-935-7214.
What are Finhabits b2b services?
Finhabits offers innovative financial wellness benefits that help businesses attract and retain their best employees.
Is Finhabits for exclusive for Latino businesses or Latino workers?
Finhabits is a company that has been recognized by the retirement and tech industry for its deep commitment with employee diversity and inclusion. However, Finhabits is available for every business and worker in both English and Spanish language.
Get step-by-step guidance